I can't recall the first time I ate at Tico's Steak House off County Line Road in Ridgeland. I sure couldn't take a guess at the number of times I've pushed my way through the crowd of legislators to find my table.
Last Thursday, I was back there again with friends Layne Bruce, executive director of the Mississippi Press Association (MPA), and Jim Prince, MPA president and publisher of the Neshoba Democrat in Philadelphia and the Madison County Journal.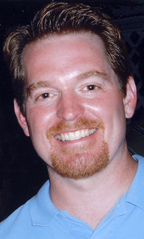 I was in town for a full day of meetings at the MPA offices to discuss a variety of newspaper and legislative issues with several publishers from around the state.
We talked websites, the success at each of our newspapers since implementing online subscription models, and our growing readership.
The perception of our industry often gets caught up in national headlines of doom and gloom, when a very different story is evident here in Mississippi.
We actually have more newspapers in the state today than we did 10 years ago. The latest survey conducted showed more than 1.5 million Mississippians read a newspaper every week.
I can speak for us here at The Journal, where despite our relatively small county with a population of less than 15,000 and no town over 2,000 people, we have more readers than ever and over the past decade have been elevated into the largest classification of weeklies in the state based on our circulation numbers.
As our meetings concluded, Layne, Jim and I began making dinner plans. Jim's a steak eater, a filet eater to be more precise, so Layne and I typically defer to him to make his choice.
In a bit of a twist, he selected Tico's with the disclaimer we may have to continue discussing our legislative agenda because half of both chambers would likely be there.
I don't know why Tico's has always been the preferred choice of Mississippi legislators, but it always has since opening nearly 25 years ago. Schimmels  became an equally popular hangout for lawmakers during its decade-long run, but since it's closing, Tico's is again the political center of Jackson nightlife during the first of the year.
After shaking numerous hands we made it to our table in the back of the restaurant and I sent my representative, Jim Beckett of Bruce, a text and told him where I was. Seconds later, Jim stepped around the corner.
We visited for a while, along with Rep. Scott Bounds of Philadelphia, Jim's roommate in Jackson whom I know better from his position as entertainment chairman at the Neshoba County Fair.
Tico's, tucked away behind Callaway's Nursery just east of Northpark Mall, has evolved into a more casual restaurant than when it first opened, but it remains one of Jackson's most popular eateries.
The steaks were still good on this visit and the fellowship even better.
You may email Joel McNeece at joelmcneece@gmail.com