Good news for Journal subscribers and for us. The postal service announced last week that processing of newspapers in Grenada has resumed on a permanent basis.
More than half of our subscribers, mostly north of here, had not received their weekly newspaper in three weeks after the closing of Grenada processing facility June 1.
The move was part of the postal service's consolidation, with mail from Grenada and Meridian now going to Jackson for processing. The backlog of mail was causing problems all over.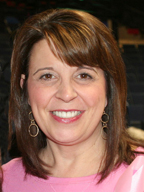 We heard your complaints, logged every single one and complained ourselves to anybody who would listen – postal employees in Mississippi and beyond – and our National Newspaper Association postal liaison, whose help on this matter was invaluable.
Sometimes the squeaky wheel does get greased.
We thank you all for your patience (some more patient than others) and understand that most of you have now received the three back issues that you had missed.
First class mail (letters with stamps) will continue to go to the Jackson plant for processing.
***
The first week of July and temps are in the 80s. That's just unheard of in Mississippi, but we will gladly take it.
I don't think I've ever experienced a 4th of July with less than 95 degrees.
Bruce Chamber of Commerce will have their regular Throwback Thursday farmers' market Thursday, but this week's will be a July 4th bash. Several different musicians will perform, and hamburgers and the trimmings will be available. Vendor sales start at 4 p.m. and the music at 5 p.m. Last week's market had one of the biggest crowds with more than 200 attending.
Next week's market will move to Thursday morning, with Sawmill Festival vendors starting to move in.
The Sawmill Festival is Friday and Saturday, July 12-13.
***
After a few days in Orange Beach with the granddaughters, I feel like I need a couple more days to recuperate. This was the first beach trip for youngest granddaughter Ellie Kathryn, who is 18-months-old.
Daughter-in-law Whitney with granddaughter Addi Claire left Sunday with Whitney's mother and aunts a few days ahead of us.
Joel, Marshall, Ellie Kathryn and I went down Wednesday.
Both girls loved the beach, but they also both loved the water slide at the pool, especially the baby. After Whitney, Joel and I took one turn each taking Ellie Kathryn down, we all passed the rest of the trips to Marshall, who seemed to figure out a way to go slower.
Every time we walked through the pool area, she would take off for the slide.
With the family there, there were plenty of babysitters to go around, so everybody got to take a turn at the beach, at the pool, in the room, and going out to eat.
We made it to our favorite restaurant in Orange Beach– Big Fish one night. And finally got to try Cobalt. Big Fish remains at the top of my list, but Cosmo's is a close second, if for no other reason than the dog-centered, Maggie's Bottle and Tail Shop.
***
The Journal will be closed Thursday and Friday, July 4-5.
You may email Lisa McNeece at lisamcneece@gmail.com