I still remember it like it was yesterday – my family loading up and driving deep into the country around Raymond, Miss. to march off into the woods in search of the perfect Christmas tree.
Perfection was hard to find. They would either be too tall, too fat or have giant gaps in their dark green needles. Invariably if you found one that was almost perfect, we started sawing with the idea we could spin the less than appealing side of the tree toward the corner of the living room.
Once we arrived back home my mother would lead the decorating that consisted of large colored lights and lots of ornaments made by brother Jeffry and me. Without a doubt, no one in the world had a tree just like ours.
At some point during the Christmas holidays we would again load up in the van with some friends and drive all over Jackson looking at Christmas lights.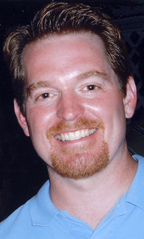 There was one house in particular that always stood out to me because of their Christmas tree. The front room of the house was all windows facing the street and had a vaulted ceiling allowing what appeared to be at least a 15-foot, white Christmas tree stretching from floor to ceiling.
The tree was covered in red ornaments and ribbon and had a wooden ladder running up one side of it. At the top of the ladder was a big Santa Claus reaching out to put a golden star on the top of the tree.
It remains today the best looking Christmas tree I've ever seen in my life.
My wife Lisa decorates our tree with her collection of dozens of Santa Claus ornaments. It always is a sight to see when she is finished, but I've often suggested through the years how nice a white Christmas tree would look with all those red Santas filling it. I've yet to convince her to pull the trigger on that suggestion.
We did, however, a few years back put up a white tree with red decorations and lights in the Bruce Museum. I thought it was spectacular.
It's the different trees that always stand out to me. They aren't seen much anymore, but also among my favorites are the white trees with the color wheel underneath. I'd still love to have one of those for The Journal if nowhere else.
Lisa and I visited all the participants on the Christmas Tour of Homes Sunday in Bruce and I was struck by a tree in Dr. Bruce and Lori Longest's home. It was a flocked tree covered with turquoise ornaments, white lights and silver accents, which I found quite striking.
Our trees at home this year are more traditional and kid friendly. Aside from the big Santa tree in the den, we have a smaller tree covered in colored lights in the bedroom the granddaughters use for their playroom and we have an even smaller one in the kitchen covered in white lights.
The freezing wet weather has prevented me from putting up a live tree somewhere outside with big colored lights. While I probably won't go traipsing off into the woods looking for one, I might grab a live one at one of our local stores just to enjoy for these final two weeks leading up to Christmas, for old time's sake.
Email Joel McNeece at joelmcneece@gmail.com & follow him on Twitter @joelmcneece