It's not a secret anymore. The River Inn at Harbor Town, now home to one of Memphis' classic restaurants in Paulette's, is a true jewel of the River City.
A rainy Saturday last weekend proved an opportune time to spend a day in Memphis. My wife Lisa and I have never needed much excuse to head north for the day, since honeymooning at The Peabody more than 14 years ago.
We were married on a Saturday and both had to be back at our respective newspapers Monday morning, Lisa here at The Journal and me in Winona, so Memphis seemed an obvious choice for the one-night escape.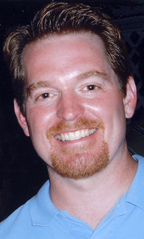 We've been escaping to Memphis almost on a monthly basis ever since, although now our preferred overnight destination is the River Inn at Harbor Town.
The small, luxury, boutique hotel sits aside the Mississippi River just five minutes north of Downtown Memphis.
We first stayed there for our anniversary in February of 2008, not long after it opened. I wrote a column the following week declaring it the "Best kept secret in Memphis," which remains posted on the hotel's website – riverinnmemphis.com.
The secrecy has since worn off, and it's now simply the best. That has been amplified with the recent relocation of Paulette's, which moved from its original Midtown location to the River Inn, replacing Currents – the original restaurant at the hotel.
This was our first visit to Paulette's since the move and our experience was better than ever.
Our meal opened with the Paulette's tradition of popovers with strawberry butter. That alone is worth a visit in itself.
With so much recent reminiscing among our family and friends of great meals at Sir Antony's house near Pontotoc, I couldn't pass up an appetizer of escargot – one of my favorite Sir Antony dishes. Paulette's version was eerily similar, proving I made the right choice.
I enjoyed grilled amberjack for an entree, perfectly seasoned and served with pan roasted asparagus, olive oil poached potatoes and a fabulous pesto.
Lisa opted for crabmeat and spinach crepes, which I of course had to try, and loved.
The greatest treat may have come for dessert. I opted for a key lime pie that was as good as you will find, and yet Lisa still topped me.
She ordered the "K-Pie," a towering slab of rich coffee ice cream in a pecan-coconut crust, topped with whipped cream, chocolate shavings and an irresistible dousing of Kahlua. Nothing will ever compete with Commander's Palace bread pudding souffle, but this was a dessert for the all-time list.
Long known strictly for its barbeque, and there's nothing wrong with that, Memphis has really elevated its status in the culinary world in recent years for its growing number of fantastic restaurants.
My favorites include Restaurant Iris, Erling Jensen, Flight, The Majestic Grille, and traditional favorites The Belmont Grill and the Rendezvous. Paulette's is firmly entrenched in that list as well with its new home at the inviting River Inn making it that much more enticing.
You may email Joel McNeece at joelmcneece@gmail.com and follow him on Twitter @joelmcneece.