To put it mildly, this SEC Tournament was unlike any I had ever experienced before, primarily due to the brash, cocky, hated, beloved, animated, taunting, usually booed but always entertaining Marshall Henderson and his Ole Miss teammates.
I spent the week in Nashville with my regular traveling squad of Dr. Bruce Longest, Casey Clark, Kent Moore and Brad Logan. The bulk of the group has been traveling every year to the tournament for more than a decade now. We've seen a tornado strike the Georgia Dome, been overwhelmed by Kentucky's "Big Blue Nation" countless times and seen Mississippi State win and lose the tournament in thrilling fashion. But this was a first for our mostly Ole Miss-loving group.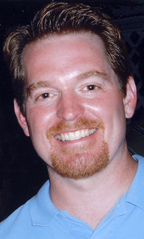 Eating is always a top priority on our road trips. We enjoyed a late night meal at Merchants on Broadway on Wednesday after watching Mississippi State upset South Carolina in the first game of the tournament.
Our last night we ate at Palm Restaurant, directly beside Bridgestone Arena. It's viewed as one of the city's top steakhouses, although I opted for the Chilean Sea Bass. Both restaurants received high marks from our group.
We enjoyed the Broadway night life, some cooler than anticipated weather, catching up with friends, and a lot of basketball.
I visited with former U.S. Rep. Travis Childers and his wife Tammy who sit right next to us at most SEC?Tournaments. Oxford attorney Rhea Tannehill, who worked at the Cavalier Shoppe for years, sat behind us with his family. Not too far across the aisle were John Burt and Bill Williams of Calhoun City and several more from Calhoun made the trek to Nashville early Sunday morning to take in the championship game, including J.R. Denton and Tony Hardin.
Ole Miss was the last team to take the court not playing until almost 9:30 p.m. Friday. Ironically, they were the last team to leave the court on Sunday after celebrating their first SEC?Tournament title in 31 years.
We had seen MSU play twice and get elimninated, along with perennial favorite Kentucky before ever laying eyes on the Rebs.
It began with a remarkable comeback against Missouri. Trailing by 14 in the second half, the Rebels stormed back late and Derrick Millinghaus surprisingly provided the game winner with a beautiful runner in the lane with 1.1 seconds remaining, after previously hitting a clutch three to tie it.
The second half Rebels again fell behind big against Vandy only to rally behind big shot making from Henderson for the relatively easy win in the semifinals.
The script held on Sunday where Florida dominated the first 20 minutes only to watch the Rebels rally behind circus threes from Henderson, mixed in with a few Gator chomps and "Landshark" motions at the severely outnumbered Florida crowd, and strong play in the paint by senior Murphy Holloway.
"I can't believe it!" a thrilled beyond belief Dr. Longest kept shouting as confetti flew through the air – a sentiment shared by many.
You may email Joel McNeece at joelmcneece@gmail.com and follow him on Twitter at @joelmcneece