Last week was just one of those weeks. You know the kind – major fire in the middle of the night, snowstorm hits the county, dog eats a few socks, work on emotional feature story about family reuniting after 60 years apart, field more calls from state media about local investigation into shooting, Bruce and Calhoun City renew rivalry  on basketball court, dog inhales a corn cob, county employee charged with stealing 4-H kids' wishing well, area store operator arrested twice in one week, dog cut open to remove corn cob, another fire, a few meetings, a banquet and the always entertaining Addi Claire Bailey awaiting at home.
It was perhaps best summed up when photographer friend Rogelio Solis with the Associated Press suggested they may need to open a branch office in Calhoun County. I chuckled, and said "you have no idea."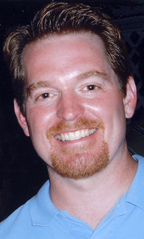 Many of the same media outlets from around the state that were calling the previous week were on the phone again last Thursday asking for pictures of the Webster County Courthouse fire. We heard the call around 2:30 a.m. asking the Calhoun City Fire Department to come assist as the courthouse in Walthall was fully engulfed.
It was a sad scene, standing there in the freezing cold watching the more than 100-year-old building go up in flames. Locals have already begun an effort to preserve its history by building the new courthouse within the still standing brick walls. I hope they find success.
I drove home from the fire in a steady blizzard that petered out by the time I got home to Bruce. Looking out the window after awakening what felt like 15 minutes later, I didn't see a flake of snow on the ground. Then Kenny Scott was the first of many to call and invite me to come see the winter wonderland in Vardaman. I'm always amazed at the difference in the weather inside such a small county.
My yellow Lab Jack was already at the vet at that time getting treated for an upset stomach. I've written many times about his willingness to eat anything that doesn't eat him first. When Dr. Lee Payne called with the first diagnosis and said he threw up a sock, we thought "great, on our way to get him." Then Lee said he thought there might be something else in there, too. Turns out, on a recent outing when Jack decided to go explore the neighborhood, he found someone's leftovers and inhaled a corn cob that refused to pass through his intestines. It had to be cut out. As of Saturday morning, he was home and hungrier than ever.
All of this sandwiched several news events that kept us hopping. You can read those on other pages of this website, but I must admit the story of Shirley Bratton's discovery of her family from which she was separated at age five was among the most moving I've experienced in several years.
I had chills hearing the emotion in Shirley and her brother Gene's voice as they spoke of talking to each other for the first time in 60 years.
When the opportunity did arise to get some sleep at home, 4-year-old granddaughter Addi Claire Bailey intervened. One night I was awakened to a tiny fist tapping me on the forehead. I opened my eyes to hear Addi Claire whisper, "Joel, look at the moon." The ceiling was covered with green stars emanating from a turtle night-light we've all enjoyed.
It's been good times around our house. Jack's home, Addi Claire's having the time of her life and still has a few more days before her parents return from the sweet potato convention in North Carolina. That may not matter, however. Addi Claire told us over the weekend, "I'm going to stay here forever."
You may email Joel McNeece at joelmcneece@gmail.com and follow him on Twitter at @joelmcneece.