Occasionally you use a certain recipe so many times, you get burned out on it, and then some time later (maybe even a couple of years), it's brand new all over again.
I don't know why we quit making Paula Deen's Lime Vinaigrette Salad Dressing, but for some reason Saturday I remembered it, found the recipe and made it that night.
Marshall, Joel and I were cooking and babysitting Ellie Kathryn Saturday night while Addi Claire, her mother and grandmother from Missouri were at the circus in Tupelo.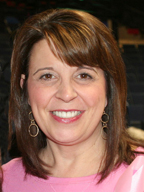 Marshall had cooked a couple of steaks on his Big Green Egg and salmon for me on a cedar plank on his gas grill. We made twice baked potatoes and then had a simple Romaine salad with the Vinaigrette Dressing. It's easy to make, delicious and keeps well, so I will share:
Paula Deen's Lime Vinaigrette Dressing
1/3 cup fresh lime juice (at least three limes)
2 Tbsp sugar
1 Tbsp Dijon mustard
1/4 teaspoon garlic salt
1/4 teaspoon ground black pepper
1 cup vegetable oil.
Mix the first five ingredients and then slowly whisk in the vegetable oil.
Sunday night we used a variation of the dressing as a sauce for roasted asparagus. I usually make a lemon sauce, but had extra limes.
I used the zest of two limes and squeezed the juice, added two tablespoons of olive oil, 1/2 teaspoon of Dijon, salt and pepper, and poured over the roasted asparagus. The lime was just as good as the lemon, if not better.
We also tried one of Sir Anthony's recipes– Strawberry Flambé, and it turned out great.  Addi Claire was pretty excited when the "strawberries were on fire."
***
After more than five years, without a single problem, the DVR in our bedroom quit last week. The problem started when playing back recorded programs, there were many pauses.
Last Wednesday night, it died, and I was a couple of days waiting for a replacement. After five years of picking my favorite shows to record, setting the priority of recording and how long I wanted them kept­– there was a lot of information in there.
When the new DVR arrived, I was essentially staring at a blank slate, and wasn't sure where I wanted to start.
Addi Claire was a bit distressed to find that Tangled, Rio, Cinderella, Dumbo, Shrek and the Jungle Book were all gone, but I had recorded Finding Nemo. I will admit that I was not sorry to see some of them go.
***
Bro. Rex Wilburn, Bruce Methodist Church pastor, is leaving Bruce for Houston next month.
In addition to pastoring he has been the Voice of the Trojans at BHS football games and baseball games for many years. He has also been active on the Sawmill Festival committee and Bruce Chamber of Commerce.
***
According to the Glance Into the Past column below, it was 45 years ago that the talking Myna bird Charlie died in a fire that destroyed Norwood's Florist on South Newberger St.
Although I was seven years old, I remember it vividly. It was a huge fire, and firefighters struggled to keep it from spreading.
But more than that, I remember how much fun it was as a child to go in the store and listen to the bird talk.
***
In a couple of weeks, the single copy price of the Journal will be 75 cents.
This is the first change in single copy pricing in 17 years– Jan. 4, 1996, when the paper went to 50 cents from 35 cents.
We believe that the price is fair, and remain committed to providing news about Calhoun County and its citizens. The change will be effective May 1.
You may email Lisa McNeece at lisamcneece@gmail.com