Calhoun City will host its annual Octoberfest celebration Thursday, Oct. 25 on the Square.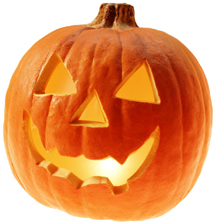 The event will be held from 5-8 p.m. and include a costume contest sponsored by the New Century Club and a pumpkin carving contest sponsored by Piggly Wiggly of Calhoun City.
Other planned offerings include: tacos in a bag, gift basket raffle, Go Fish pond, concessions including hamburgers, hot dogs, smoked sausage, nachos, and soft drinks, basketball shoot, Calhoun City basketball t-shirt sales, pie in face and water balloon throw, jumpers, Redneck Train,  cakewalk, desserts, coffee, hot chocolate, hair-painting, tattoos, silly string and glow in the dark things.
There will be a pep rally at the conclusion of Octoberfest for the Calhoun City Wildcats in preparation for their Friday night home football game with Bruce.
Call the Chamber of Commerce at 628-6990 for more information.