Northwest and ICC have both announced tryout dates for baseball and softball for later this month.
Northwest Mississippi Community College will be holding open baseball and softball tryouts on Tuesday, May 20 at 3:30 p.m.
Baseball tryouts will be held at Jim Miles Field and are available for any in-state or out-of-state 2014 seniors or college transfer students. This is not available for underclassmen, that showcase will be later in June.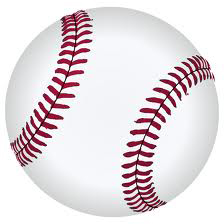 Contact head coach Mark Carson if interested at (662) 560-1108 or for any questions.
Softball tryouts will be held at Ranger Field, located next to the soccer field on the back of campus, and prospects should come practice ready with glove and cleats.
All interested prospects should contact assistant coach Carie Dever Boaz in advance at (662) 501-6008 to express interest and the desire to tryout.
To learn more about Ranger athletics, visit the website at nwccrangers.com.
The ICC baseball and softball teams have announced the dates for their open tryout dates.
Baseball tryouts will be Wednesday, May 14th starting at 2:00 p.m. at Roy Cresap Field and softball tryouts will be Monday, May 19th at 3:00 p.m. at the ICC Softball Complex.
Participants interested in trying out must be an unsigned graduating seniors or individuals with NJCAA eligibility that has not signed with another program. They are also responsible for bringing proof of a current physical and their own equipment.
Another baseball tryout will be held at a later date for those graduating seniors that will be in the playoffs on the tryout date.
For more information on baseball tryouts contact Coach Rick Collier at 662-862-8118 or via email at recollier@iccms.edu.
For more information on softball tryouts contact Coach Andy Kirk at 662-862-8251 or via email at ankirk@iccms.edu.