Northwest Mississippi Community College, one of the winningest programs in junior college football history, has been hit with three years of sanctions by the MACJC through the 2015 season. The violations are due to the oversigning of National Letters of Intent.
The sanctions include a postseason ban for the 2013 season. In addition, Northwest will have to reduce its roster from the maximum 55 to 50 players for the 2014 and 2015 seasons and also reduce its scholarships by three.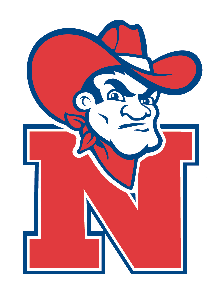 While the college athletic staff and administration respect the decision made by MACJC Commissioner, Jim Southward, they want the general public and the student-athletes affected to understand the origination of the sanctions.
The current MACJC handbook specifically defines "athletic scholarship," but does not define "letter of intent" with regard to the number of players signed with the college. The letters of intent sent to the players who put the college over their 55-man limit clearly stated "no athletic aid" and were signed by the parents and student-athletes. The letter of intent is an official NJCAA form that allows colleges to offer "no athletic aid."
First-year head coach, Brad LaPlante, and athletic director, Cameron Blount, submitted all scholarship and non-scholarship players' names to the NJCAA website in June, making public their list of signees.
The athletic staff was forthcoming with all signees and followed protocol set forth by the MACJC and NJCAA handbooks. Blount and LaPlante, therefore, moved forward with all of their signees in practice.
According to Southward, the MACJC is looking into adding language that will update the way their official scholarship agreement reads, using "scholarship/letter of intent" instead of "scholarship" to avoid any confusion in the future.
Northwest will continue to run a first-class organization, helping student-athletes to become better people, better students and better football players. The college will continue to help our recruits and current roster players graduate and move on to four-year colleges and universities. Our coaching staff appreciates all of the community support through this difficult process.