There were no injuries at a small fire on Dobbs Street in Vardaman Wednesday afternoon.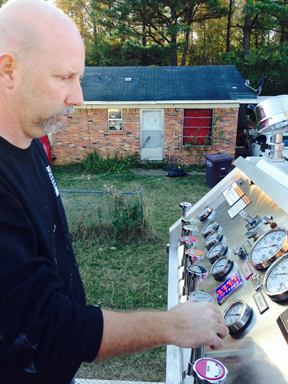 The fire started in the bedroom of the home where Joanne Gonzales lives. She rents the home from Charlie Griffin.
Gonzales said she had experienced some electrical problems the past few days and suspected that may have caused the fire.
Firemen on the scene said they could not determine the cause.
Vardaman Fire Chief Michael Whitten is pictured aboard the fire truck after the fire had been extinguished.