What we call "Veterans Day," was originally called Armistice Day. It celebrated the end of World War I, when the guns finally went silent across the Western Front on the eleventh hour of the eleventh day of the eleventh month of 1918.
We gather on Nov. 11 of each year on the Bruce and Calhoun City Squares not to reflect on war, but to honor the men and women who endured it, who sacrificed, who paid the ultimate price for our freedom.
As the son and grandson of very proud veterans, it's not a day I take lightly.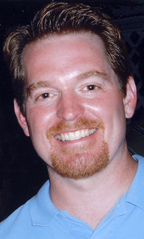 Anytime I hear the national anthem played, my heart does swell with pride, as Judge Henry Lackey referred to during his remarks Monday morning. I stop in my tracks, stand completely silent, and recall the many men and women who gave all so that I could live a life of freedom.
It bothers me at a ball game or wherever to hear people milling around, talking, or completely apathetic to the playing of the national anthem. But I try not to take it personally. I recognize some haven't been taught or understand the magnitude of the gift they've been given to live in this nation under the precious blanket of freedom.
When I hear Francis Scott Key's words, I think of soldiers bravely charging blood-stained, sandy beaches as bullets whistle by at frightening speeds and regularity.
I envision troops battling sub-zero temperatures in several feet of snow not knowing if a land mine might be awaiting their next step.
I visualize the brave men of our military huddled in fox holes, knowing they're outnumbered, but determined to fight on.
I see soldiers marching through the dense, insectinfested, 120-degree jungles, weighed down by 100 pounds of gear, knowing the camouflaged enemy could fire at them at any
second.
I think about men flying into treacherous skies to deliver life-saving support to overwhelmed troops on the ground.
I reflect on the men and women at sea for months on end, never knowing if they'll make it home again.
I think about our soldiers who spent years in enemy camps, tortured day after day, struggling to hold on to their sanity.
I feel for men and women driving across the desert not knowing when an "Improvised Explosive Device" might be ready to explode as they reach the next dip in the road.
I think about the nearly three million Americans killed or wounded in war, defending our country so that we may be free.
I think of the immortal words of Pres. John F. Kennedy – "As we express our gratitude, we must never forget that the highest appreciation is not to utter words, but to live by them."
Every day provides us the opportunity to live up to a standard that reflects well on all those who have sacrificed.
The things we should most be thankful for are often what we most frequently take for granted.
Our freedom, our nation, our veterans deserve our unwavering appreciation today and every day forthcoming.
You may email Joel McNeece at joelmcneece@gmail.com