One of the greatest privileges of serving on the Mississippi Press Association Board of Directors is the opportunities it provides to exchange ideas with newspaper publishers from all over the state.
Last week, we gathered at the South Beach Hotel in Biloxi for our annual retreat to work on a variety of long term goals for our association.
It was my second visit to South Beach, which I recommend whole-heartedly for anyone who wants to visit the Mississippi Gulf Coast but doesn't want to endure the noise or crowds at a casino.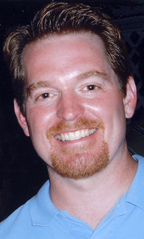 Our board – Reece Terry of The Daily Corinthian, Ray Mosby of The Deer Creek Pilot in Rolling Fork (the state's best editorial writer), Jack Ryan of the Enterprise-Journal in McComb, Leslie Fowler of the Hattiesburg American, Pat Brown of the Magee Courier, James Arrington Goff of The News-Commercial in Collins, Paul Keane of the Wayne County News in Waynesboro, Don Norman with the Starkville Daily News, Jim Prince of the Neshoba Democrat, MPA?Executive Director Layne Bruce, and myself –  spent almost two solid days in meetings that proved very productive.
Our night away from the board table we spent at our traditional choice of Mary Mahoney's – the famous French restaurant just a block away from the Beau Rivage.
The restaurant opened in 1962, but the original house it's located in dates back to 1737, and many of the Live Oaks on the property are even older. The building and restaurant has survived countless hurricanes and recessions and remains as one of Mississippi's signature places.
Owner Bob Mahoney Jr., Mary's son, paid us his usual visit joking "the Press Association seems to be here every month," with his cajun twang. In fact, we will be returning next month for our annual convention.
He shared his customary "Boudreaux" jokes, which I will force you to go to Mary's to hear, and his tales of surviving Katrina.
In addition to the MPA board and our spouses, we were joined by Ricky Matthews, of Biloxi, former publisher of the Sun Herald, but better known now as publisher of the Times-Picayune in New Orleans where they've undergone significant changes to their approach as a newspaper.
Ricky told us about his belief in digital news – online, mobile, social media – while noting their print product remains "strong" despite the encroachment of the Baton Rouge Advocate into the New Orleans' market.
My wife Lisa and I pumped Ricky with numerous questions and shared our success stories with our constantly growing website and social media outreach (The Journal joined Instagram just this week as another tool to share with our readers/followers), but emphasized we still believe the print product remains most important.
Ricky wanted more time to convince us of his long term vision and invited us to New Orleans to tour his offices. That's an invitation we will surely take advantage of.
You may email Joel McNeece at joelmcneece@gmail.com and follow him on Twitter at @joelmcneece