The 40th Annual Sweet Potato Festival will culminate this Saturday with the annual recipe contest and banquet.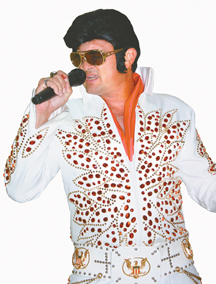 The Original Sweet Potato Recipe Contest will be at 1 p.m. on Saturday, Nov. 9. All entries must be turned in to the VHS cafeteria before 1 p.m.
The festival banquet will conclude the week's festivities that night beginning at 6:30 p.m.
The banquet will include the presentation of awards including Best Young Farmer, Tater Boy, Pioneer and Mama Grace Awards.
Entertainment will be provided by Elvis Tribute Artist Mitchell Johnson of Vardaman.
Banquet tickets are $15 in advance or $20 at the door.
For more information on the festival call 662-682-7559 or visit the festival website at vardamansweetpotatofestival.org.