MetroCast cable is alerting its customers of an upcoming switch to digital programming that could cause some customers to lose channels if their television equipment isn't digital capable.
In a letter to customers, MetroCast explained the transition will take place in phases  with groups of channels becoming digital-only. By end of the year all channels will be strictly digital.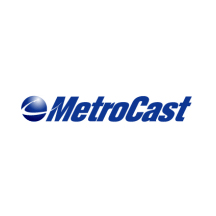 To be digital compliant, you must:
•have a digital television with a QAM tuner,
•be equipped with a MetroCast Digital Converter or DVR (Digital Video Recorder),
•be equipped with a DTA (Standard Definition or High Definition Digital Terminal Adapter),
•be equipped with a CableCARD.
The first block of channels that will be digital-only as of March 11 include Nickelodeon, Cartoon Network, Disney, Travel and Animal Planet.
If you need assitance in determining if you are digital ready, call MetroCast at 1.800.457.5351 or visit a local cable office.