Over the years I've come to love many things about Birmingham. First and foremost is Dreamland – one of the most famed barbeque joints in the South.
I love the Historic Five Points District, where Dr. Bruce Longest, Casey Clark, James Ray and I stayed on this get-away.
I love the big city attractions, such as the many fine restaurants like our newest discovery – Metro Prime Steakhouse, while still maintaining a small-town feel that's uniquely Southern.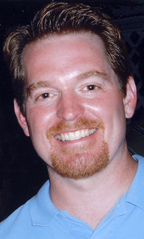 What is permanently absent of that list of favorites is historic Legion Field. The old stadium that has hosted a number of huge football games over the years is now best suited for the scrap pile.
After sitting in traffic for nearly an hour during the five mile ride to the stadium, we walked under the razor-wire topped fences through the turn-styles and found our seats near the top of the metal-bleachers.
They weren't bad seats for watching the game. They proved very difficult if you wanted to visit a concession stand.
Of course on this day, that was true of any seat in the house, as most of the concession stands constantly ran out of everything before eventually just giving up at some point in the third quarter.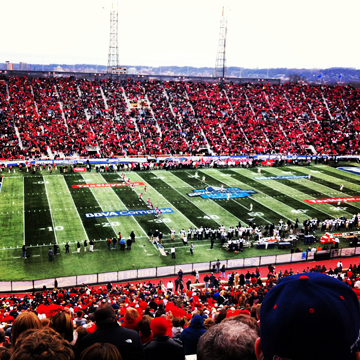 The BBVA Compass Bowl appeared woefully unprepared to host a game with 59,000 people in attendance. That surprised me. If nothing else, you would think a bowl monitors ticket sales more closely than anything. They had to know we were coming.
There was no such lack of readiness from the Rebels and their fans who overwhelmed the stadium with red.
Ole Miss dominated the Panthers in almost every facet of the game. It wasn't a domination like Alabama over Notre Dame in Monday's National Championship, but you never had the feeling Pittsburgh had any chance of winning, which made the game rather anti-climactic.
It was a great cap to a memorable season for Rebel fans. Ole Miss and Mississippi State seem to rotate every few years as to who has the upper hand. Hugh Freeze appears to be lifting the Rebs up for their turn on top for the next few seasons.
After a great steak, a fun night out with friends, a bowl win and a full slab of BBQ ribs, we drove home in the rain with the satisfaction of another good road trip teamed with the sadness of another college football season coming to a close.
You may email Joel McNeece at joelmcneece@gmail.com