Festival-goers can expect sunny skies and warm temperatures this Saturday at the annual Calhoun City Arts and Crafts Festival on the 'City Square.
Vendors offering a wide assortment of arts and crafts, food options and games for children will cover the Square beginning early morning Saturday, May 26.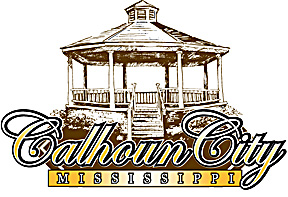 Among the vendors already registered are: Joe Mac Hudspeth's "Wildlife Photography;" Ruby Conner's skincare and dermatology booth; Brenda Golding's Origami Owl, custom lockets  and charms; Clint Crawford's "Clear Creek Pottery;" Loretta Hoskins' inspirational writings; Jamie Brown's leather goods; Wanda Young's monogrammed items; Leigh Billings' crocheted items and beads; Melanie Pryor-Gulledge's painted woodcrafts; and David Prince's "Crystal Clear Signs."
"We're really excited about the variety offered by this year's vendors," incoming Chamber President Laura Edwards said.
The food options will include taco in a bag, pork skins, blooming onions, fried fish, hamburgers, hotdogs, funnel cakes, BBQ, lemonade, sno cones and more.
There will also be live entertainment throughout the day. Among the scheduled entertainers are A.D. Blount and friends, Lyrix, Chloe Grubbs, Addy Finley, Chelsea Vance, Sarah Hardin, McKenzie Morris and more.
The festival will also feature political speaking from local chancery clerk candidates. Any candidates who are not yet on the schedule need to call the chamber office at 628-6990 to reserve a time.
"We're looking forward to a great day on the Square and invite everyone to come out and enjoy the fun, food and fellowship," Edwards said.
A Memorial service will also be held during the festival at 10 a.m. Saturday, May 26 at Pryor Funeral Home.
U.S. Rep. Alan Nunnelee will be the guest speaker.
The program will include the annual balloon release honoring veterans.