Ginger Cook, Jennifer Wade, Raven Hawkins and Christie Vance, all of Calhoun City, participated in the St. Jude half marathon (13.1 miles) Saturday in Memphis.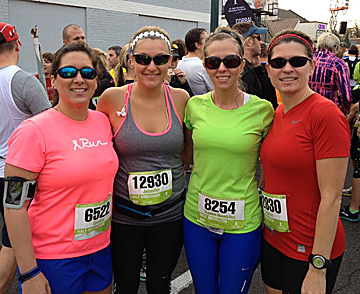 It was the first half marathon for Cook, but not for the others. Their times were 2:51:33, 2:18:57, 2:12:22, and 2:14:48.
In conjunction with the half marathon, there was also a marathon, 5K, kids' marathon and family fun run for St. Jude Marathon Weekend.