Jesse Yancy Memorial Library in Bruce will host toddler storytime from 10:30- 10:50 a.m. on Saturday, Aug. 31.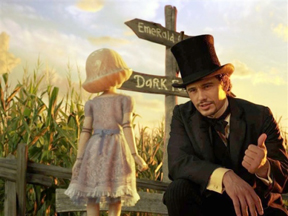 They will have music, stories, and snacks. For toddlers with an adult helper.
Then, be sure to stick around for a family movie from 11:30–1:45.
This month's movie: "A small-time magician is swept away to an enchanted land and is forced into a power struggle between three witches." Can you guess the movie?
Movie is rated PG. Children under 8 must be accompanied by an adult. Bring your sack lunch – we'll provide the popcorn.
Movie Parties are sponsored by Friends of the Bruce Library. Call the library at (662)983-2220 or check out our Facebook page "Friends of the Bruce Library" for more information on these and other upcoming programs!