Reading numerous accounts of the recently concluded legislative session in Jackson, I must say I don't feel the same exuberance for all that was accomplished as many state leaders themselves apparently do.
Gov. Phil Bryant and Lt. Gov. Tate Reeves were determined to make the 2013 session "transformative" for education in Mississippi and to their credit, many new approaches were implemented such as a 3rd grade reading gate, enhanced standards for new teachers, charter schools, funding for armed security, and the long overdue support of pre-K.
I see the reading gate, which prohibits students not at reading level to be promoted beyond the third grade, a great step, as well as efforts to attract a higher caliber of students into the teaching profession.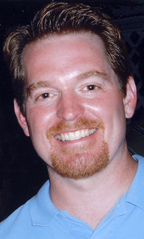 I'm still studying the pros and cons of charter schools, which under this bill aren't likely coming to Calhoun anytime soon due to it being limited to school districts with D & F overall grades from the state accreditation system. Calhoun has been a consistent C, based on the past several years of test scores.
While pistol-packing teachers is an image I find disturbing, I'm not opposed to efforts to improve security at our schools, which I believe Calhoun has done effectively for the most part.
Fully funding a pre-K system would likely have a greater impact on our educational system than most anything. The legislature approved a "partially-funded" program this year. That's progress.
Despite these new programs, Mississippi will remain near or at the bottom in per-pupil expenditures as the Mississippi Adequate Education Program, emphasizing the word "adequate," not exceptional, was underfunded yet again. It has only been fully funded twice since its inception in 2002, both election years, by coincidence I'm certain.
Many state leaders, such as House Speaker Phillip Gunn, have been outspoken in their belief that more funding wouldn't solve our educational issues. I don't necessarily disagree, but don't know how that could be said with any certainty when we've never tried it.
That said, the increase in funding over the prior year isn't something that shouldn't be appreciated, particularly given the limited financial resources the legislature is dealing with.
That is even more evident in the Medicaid debate, or lack there of.
Mississippi faces a difficult decision in whether to expand Medicaid as part of the opt-in for what is commonly referred to as "Obamacare."
Republican leadership argues the state can't afford to expand Medicaid from the current 640,000 people to another 300,000 after the federal rebates play out in a few years.
Mississippi Democrats have argued for it noting the state would have the option of scaling the program back at that point if needed.
Unfortunately, the debate and a vote on the House floor has been prohibited by Speaker Gunn, even though his view point would likely be victorious.
His reasons for blocking any potential vote are purely political, which isn't surprising in this very partisan world we now live in.
I'm not certain that I don't agree with Speaker Gunn on the long term decision concerning Medicaid and our ability to afford the expansion, but I couldn't disagree more on not allowing a debate and vote to take place.
That is after all what we elect our representatives for, to go to Jackson and debate the difficult issues and cast a vote. If you're not going to do that, we must ask, why are you there?
On the subject of troubling legislative actions, I remain concerned about the legislature's decision to make public records private, as they did with the concealed-carry gun permits (HB 485).
The laws governing concealed-carry gun permits warranted inspection, but legislators decided to take the lazy approach of just making the records private rather than discussing the finer points of the law and how it could be improved.
Their actions were sparked by a New York newspaper printing a list of concealed-carry permit holders.
I have far greater concerns of a government maintaining secret records on its citizenry, and the unlimited abuses that could be born from that, than I do with whom holds a concealed-carry permit.
You may email Joel McNeece at joelmcneece@gmail.com and follow him on Twitter @joelmcneece