By JOEL McNEECE
High winds have contributed to a number of large grass fires around the county today.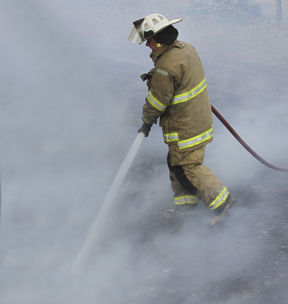 Calhoun City and Derma firefighters, along with the MS Forestry Commission, battled a large fire near CR 429 for more than two hours earlier today.
Bruce and Chickenbone fire departments responded with Yalobusha firemen to a large grass fire that crossed Hwy. 330 at the Calhoun/Yalobusha county line. The fire came extremely close to several houses before it was contained.
Another large grass fire has consumed woods west of Pittsboro off CR 200. An abandoned trailer was burned to the ground in that fire.
Pittsboro Fire Department and the Forestry Commission were on scene there for hours trying to contain that blaze.