Calhoun City Lady Wildcats have opened the 2013 softball season with three losses.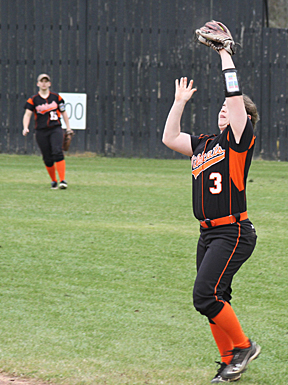 They were defeated by Smithville 12-4 with Ty Burton pitching a complete game. She allowed six earned runs and struck out three.
Adaysia Edwards led the offense with three singles and two runs scored. Charlesy Lovorn hit a double and scored a run also.
The Lady Wildcats fell to Pontotoc 4-0. Kasey Hodge-  hit two singles. Avery Bullard pitched all six innings allowing two earned runs while striking out three.
South Pontotoc beat the Lady Wildcats 8-1 Monday afternoon.
Heather Mabry hit a single and a double. Charlesy Lovorn drove in the lone run with a single.
Ty Burton pitched the complete game.
Calhoun City is on the road this weekend with games at West Point Friday and Ackerman Saturday. Their next scheduled home game is Thursday, March 7 against Charleston.