The Vardaman Lady Rams earned a few wins over Spring Break including two against Bruce and Water Valley.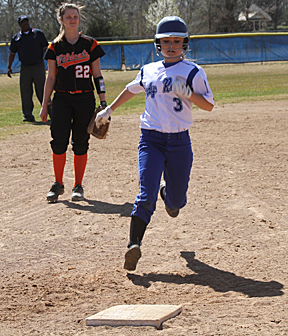 The Lady Rams defeated Valley 7-0 with Briana Wright and Laci Jo Fugett each recording two hits. Grace Edmondson earned the win for Vardaman allowing only three hits.
The Lady Rams defeated Bruce 8-1 in the Calhoun County Tournament. Whittney Gee, Cheyenne McKiney and Wright each had two hits in the win. Edmondson picked up the win allowing only three hits while striking out nine.
Vardaman and Calhoun City played to a 5-5 tie in the tournament. Edmondson and Abby Haire both had two hits in the game. Edmondson pitched all eight innings.
The lone loss of the week was an 8-3 defeat to South Pontotoc. Wright, McKiney and Gee recorded the only Vardaman hits. Fugett and Edmondson both pitched in the game.
The Lady Rams are scheduled to host Eupora Thursday and Houlka Friday.