The Vardaman Lady Rams dropped to 1-2 in region play with a 1-0 loss to Smithville Monday despite a strong pitching performance from Grace Edmondson.
Edmondson allowed only two hits and one walk while striking out five in the game.
Vardaman had a chance to tie in the seventh when Shavonda McKinney stole second and was bunted to third by Ashley Wooten, but she was out at the plate on a close play.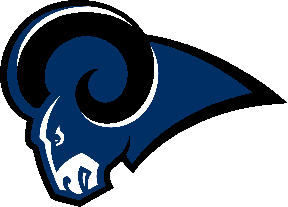 The Lady Rams managed only four hits, two by Laci Jo Fugett. Edmondson and Sydney Huffman recorded the others.
The Lady Rams had only three hits in a 3-1 loss to Water Valley. Those were recorded by Fugett, Huffman and Laken Lucius.
Edmondson pitched six innings allowing five hits and one earned run while striking out eight.
Edmondson pitched a 1-hitter and struck out eight in a 5-0 win over Oxford last Saturday.
Fugett and Cheyenne McKiney each had two hits for Vardaman. Whittney Gee had a double.
Edmondson pitched another one hitter in a 14-0 win over Tremont. Seven different Lady Rams recorded a hit in the game. Gee led with four RBIs.
The Lady Rams played at Houlka Tuesday night and visit Tremont Thursday.
A win over Tremont Thursday would clinch third in the region and a playoff berth. Wins over Houlka Tuesday and next Monday would earn the Lady Rams a two seed.
"We're not hitting the ball as well as we were last year," Coach Billy Dill said. "If we start clicking we can compete with anybody in the North, but we have to find it soon or the season will be over."