Gear up for some Christmas fun at Jesse Yancy Memorial Library.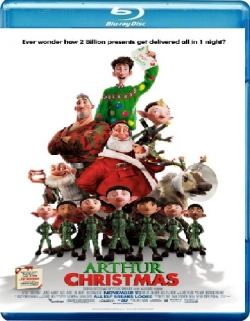 Join us for toddler story time on Saturday, Dec. 15 from 10:30 a.m. - 10:50 a.m. when we'll have music, stories, and snacks. For toddlers with an adult helper. Then be sure to stick around that day for a family story time & movie party from 11:30-1:15. Bring your sack lunch, we'll provide the popcorn.
This month's movie is "Arthur Christmas": "On Christmas night at the North Pole, Santa's youngest son looks to use his father's high-tech operation for an urgent mission."
Movie rated PG. Children under 8 must be accompanied by an adult. Movie parties are sponsored by Friends of the Bruce Library.
Also, be sure to stop by Tuesday, Dec. 18 from 4:30 - 5:30 for a fun time of Christmas stories, crafts, and games. Bring the whole family. Children under 8 must have an adult present at the library in order to participate.
Call the library at (662)983-2220 for more information about these programs.