Join us at Jesse Yancy Memorial Library for a special Valentine's toddler storytime Saturday, Feb. 9 from 10:30 a.m.-10:50 a.m. We'll have music, stories, and snacks. Event is for toddlers with an adult helper.
Stick around for a special Black History Month Storytime & Movie Party from 11:30 a.m.-1 p.m. Bring your sack lunch, we'll provide the popcorn.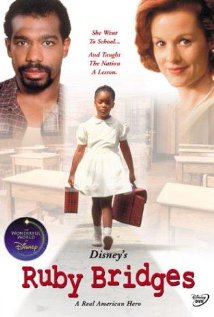 This month's movie, Ruby Bridges, tells the story of an African-American girl who, in 1960 at age 6, helped to integrate the all-white schools of New Orleans. Although she was the only black girl to come to the school she was sent to, (and since all the white mothers pulled their children out of class, she was the only one there, period), and though she faced a crowd of angry white citizens every day, she emerged unscathed, physically or emotionally.
Encouraged by her teacher, a white woman from the North named Barbara Henry, and her mother Lucille and with her own quiet strength, she eventually broke down a century-old barrier forever, a pivotal moment in the civil-rights movement." Movie is Not Rated. Children under 8 must be accompanied by an adult. Movie parties are sponsored by Friends of the Bruce Library.
Call the library at (662)983-2220 for more information about these or any of our programs.