"Amazing," that was the word Vardaman Lady Rams Coach Deanna Winter used Monday night to sum up her team's 67-39 historic win over Thrasher before a large, energized home crowd.
It was "historic" because this marks the first time the Lady Rams have advanced to the North Half Tournament (They play Ashland Thursday at 5:30 p.m. at H.W. Byers) since Mayor James Casey's last team in 1989, or at least as best as school officials can recollect.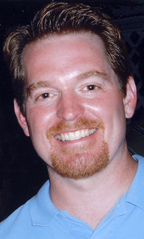 So you can't blame the Lady Rams if they were a little excited after earning the school's first playoff victory in girls' basketball in more than 20 years.
"This feels like a dream," Winter said.
It was a true "thrashing" of the Rebels in Monday's third period when the Lady Rams caught fire outscoring Thrasher 25-9 to blow open what was a 5-point lead at the half.
The spark was provided by Danicqua Stephens who drained two quick three pointers for six of her 16 points in the game.
"It feels so good," Stephens said of feeling that hot hand when every shot pops nothing but net. "It's like I'm living a dream."
The nightmare for Thrasher was the inside play of Niesha Willis, Keuntray Tubbs and Deidre Rose. There were few rebounds they didn't pull in.
"This feels real good," Rose said after the win. "I'm so glad to be moving on with this team."
The Lady Rams blew through the 4-1A schedule, not losing a regular season game and sweeping through the tournament last week at Tremont.
Stephens looked like she leaped 10 feet in the air when the final seconds ticked off in the 49-25 win over rival Houlka in the championship game. She immediately raced after and grabbed the tournament trophy.
I heard Kaylee Haire let out a yell. Everyone was hugging and smiling, on the court and in the Ram fans in the stands that made the trip to the farthest reaches of Itawamba County.
It's been a while since Vardaman has enjoyed that feeling on the basketball court. Mayor Casey had many winning seasons during his tenure as the Lady Rams' head coach. He won nearly 75% of his games.
Speaking with him at Monday's game in Vardaman he reflected back on the last state championship team for Vardaman – the 1969 Lady Rams. He was an assistant on that team to Coach W.B. Gregg.
"That was an outstanding team," he recalled. "Shirley Easley was a real standout for us."
She scored 22 of the Lady Rams' 48 points in the championship game win over Salem.
To once again reach those heights the Lady Rams will have to play their best basketball in what appears to be a stacked Class 1A field at H.W. Byers. It will take two wins to get to Jackson and four hard fought periods each game.
"We can't wait until the second half to start playing," Winter said. "These teams are too good."
Danicqua Stephens may have summed it up best in describing what it will take to reach the ultimate goal of Jackson – "Hard work, determination and playing four straight quarters."
You may email Joel McNeece at joelmcneece@gmail.com and follow him on Twitter @joelmcneece