Calhoun City's Lady Wildcats enjoyed an unbeaten Spring Break with wins over Bruce and Water Valley and a tie against Vardaman.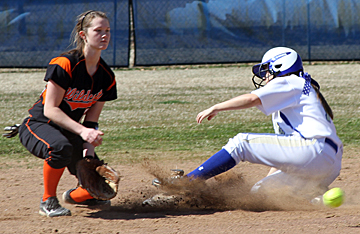 'City defeated Bruce 10-2 in the Calhoun County Tournament at Bruce Park.
Avery Bullard earned the win pitching a complete game, allowing only one hit while striking out nine.
Bullard and Ty Burton led the offense with four hits each. Charlesy Lovorn and Courtny Norman each had two.
'City went into extra innings with Vardaman in the tournament before the game was eventually called a tie at 5-5.
Burton and Bullard both pitched in the game. Norman led with three hits. Lovorn added a double.
The Lady Wildcats beat Water Valley 3-2 with Burton earning the win.
Lovorn had three hits including a double. Adaysia Edwards added two and Bullard hit a double.
The Lady Wildcats host Bruce Thursday, East Webster Friday, and play at Oxford Saturday.