Calhoun City Head Coach Perry Liles told me he realized last December this year's Wildcat football team was state championship caliber.
"We have quality people that work hard and are talented enough to do it," he said. "We went through some trials early this season, but I never thought we couldn't make it to Jackson."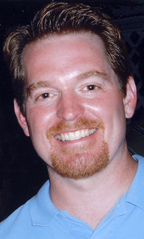 Liles would know what it takes. This is the third trip to Jackson in six years for the Wildcat football team, and Liles has been involved in all three. He returned to his hometown of Calhoun City in 2008 and was an assistant on that year's North Half Championship team. Two years later as head coach, he led the Wildcats back to Jackson.
Liles may not readily admit that this is his favorite team – coaches often look at all their teams like their children– no favorites. But there's no denying there's a special bond between these Wildcats and their head coach. This group of seniors was seventh graders in 2008 when Liles was head junior high coach. When Mike Ray moved into the principal's office, Liles moved into the head coaching position and his junior high team stepped up to high school. He is the only head football coach they've ever known.
"This group knows exactly how I am," Liles said. "And not only this group of seniors but Steele's (Liles' son) group. Seeing that group grow up, that's why I moved back here. I wanted to be a part of that, seeing them become what they're capable of being."
Liles is quick to credit the leadership of this team, particularly seniors Levarious Varnado and Cartin McBride, who while being among the most talented Wildcats, are also the hardest working.
"They've been really dedicated. I can't say enough about our seniors, Levarious and Cartin especially, for being here and working hard," Liles said. "They really set the tone for the whole team."
Liles takes pride in the fact that his team has carried a 3.3 GPA since last year and that the leaders on this team are great character kids.
"They give everything they have in whatever is asked of them," Liles said.
The same could be said for their coach. When the Wildcats were 3-3 after an extremely challenging non-region schedule, not many were still pointing at Calhoun City as a state championship caliber team, but Liles never wavered and his Wildcats haven't lost since.
This team is relaxed, confident, unselfish, still hard-working, and unsatisfied. Playing the underdog role to a highly touted Bassfield team isn't something that will cause them any consternation. They just want to play up to the standards set by their coach.
Several times this season, I've stood close by as the Wildcats quietly gather around Liles in the middle of the field for the post game talk after another big victory. Just when you think it couldn't get any quieter, Liles, in his one-of-a-kind, deep, raspy voice, shouts "How 'bout them Wildcats?" and everybody goes crazy.
Here's hoping for one more round of craziness.
Email Joel McNeece at joelmcneece@gmail.com & follow him on Twitter @joelmcneece