There I stood, in the middle of the Metrodome in downtown Minneapolis, with a helmet on my head with long white horns protruding upward. Coming out the sides of the helmet, hanging down below my shoulders were long, blonde, braided pony tails. And I actually allowed a picture to be made of myself in this ridiculous get-up.
Why you might ask?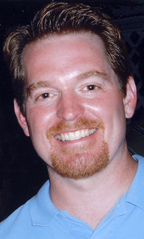 It was all about getting the full NFL experience – Vikings style.
Last weekend, Dr. Bruce Longest and I made our annual pilgrimage to an NFL football game. The annual trip began eight years ago when we were following New Orleans Saint, and Bruce native, Fred Thomas all over the country.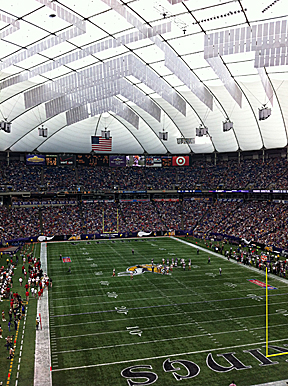 We began in Green Bay, the Mecca of NFL football (and are looking to return to see Calhoun City's M.D. Jennings) and in subsequent years visited Pittsburgh, San Francisco, Chicago, Phoenix, San Diego, Baltimore and now Minnesota.
This wasn't my first trip to the Twin Cities. A few years ago my wife Lisa and I were there for a National Newspaper Association convention. It was just as beautiful on this trip as I remembered it.
Downtown Minneapolis offers lots more fun than can be stuffed into one weekend.
Among the highlights of this trip were the opportunity to eat at two James Beard Award winning restaurants – one of the most coveted honors in the culinary world – on back-to-back nights.
In Mississippi's history, we've only had one James Beard winner – Chef John Currence at City Grocery in Oxford, so the opportunity to dine at two in one weekend is rare.
The first was 112 Eatery, where the service in the tiny, quaint restaurant wasn't award winning, but the food from Chef Isaac Becker more than compensated.
Night two was a more traditional approach from Chef Tim McKee at La Belle Vie, which translates "the good life," which is an apt description for that culinary experience.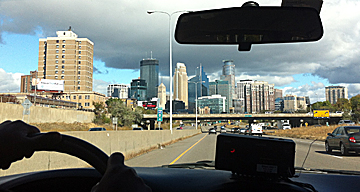 Sunday we walked from our hotel thru downtown with large purple hordes to the Metrodome for the Vikings' and 49ers' game. Viking fans proved as exuberant as any we've seen as Minnesota pulled a somewhat startling upset over previously unbeaten San Francisco.
We cheered to the sound of the loud Viking horn, sang along to the Viking fight song, high fived complete strangers who were painted purple from head to toe, and yes wore our horns and ponytails to feel a part of the purple nation.
Monday morning, I took one last deep breath of that cool 43 degree Minnesota air and boarded a plane to Memphis. By that evening, I was back in Pittsboro at a school board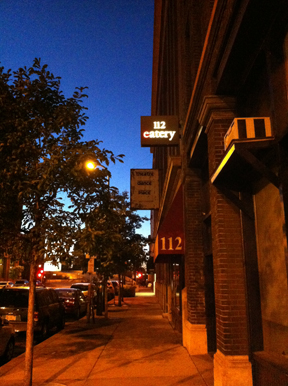 meeting, trying to pay attention while dreaming of where next year's trip might take me and Dr. Longest.
You may email Joel McNeece at joelmcneece@gmail.com