The annual holiday bazaar will take place today at the multi-purpose center in Pittsboro with numerous vendors and a soup and sandwich lunch provided by the Happy Homemakers.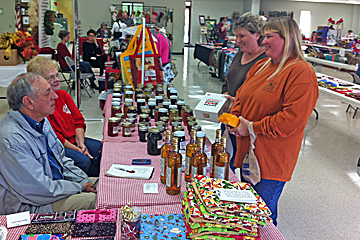 The event begins at 9 a.m. this morning and will close at 4 p.m. Admission is free.
Among the many items that will be available are jams and jellies, hand-painted crosses, paintings, knitting, jewelry and much more from local craftsmen.
Canned food donations will also be accepted for the local "Food For Families" drive.
The $6 lunch will be available eat-in or carry-out.