I was sitting at a table with Beth and Mike Dunagin, John and Frances Maureen Burt, and Raymona James as we watched Calhoun City native and longtime sports information director for both Delta State and Ole Miss Langston Rogers inducted into the Mississippi Sports Hall of Fame Friday night.
Mike Dunagin has told me many times over the years that Langston has earned everything he's received in this life by hard work.
"You have to admire all he's accomplished," Mike said.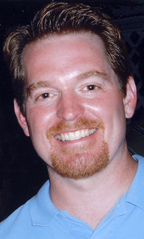 During his acceptance speech, Langston thanked his hometown of Calhoun City for being so supportive and helping to raise him.
"When he says he was raised by the town, he means it," John Burt told me.
People in Calhoun City, deservedly so, take tremendous pride in Langston's accomplishments. He was orphaned as a small child and raised by his grandparents, who fought to keep him and his siblings out of foster care. Langston noted he worked at virtually every business around the Calhoun City Square, particularly the old Monitor-Herald newspaper office under the tutelage of June Murphree.
He worked his way through East Mississippi, Delta State, and with the encouragement of Boo Ferriss, accepted the SID job at Ole Miss. During his speech at last Friday's ceremony, he paid special tribute to Ferriss, Horace McCool and Bull Sullivan – legendary coaches who had a profound impact on his life.
"I can never repay that debt," Langston said.
During the meal I was flipping through the program curious to find other Calhoun Countians inducted into the Hall of Fame and discovered three.
Jim Edwards, of Banner, was the first inducted in 1966. Edwards was a left-handed pitcher at Mississippi College from 1919-22 who followed that with several years in the major leagues pitching for the Cleveland Indians, Chicago White Sox and Cincinnati Reds.
Glen "Slats" Hardin, of Derma, was inducted in 1991. Hardin was an SEC and National Champion sprinter at LSU. He earned a silver medal in the 1932 Olympics in Los Angeles in the 400 meter hurdles and then set the world record while winning gold in the same event in the 1936 Olympics in Berlin.
Scott Suber, of Calhoun City, was the most recent honoree from the county. He was inducted in 1993, the same year as Walter Payton.
Suber was an All-American lineman at Mississippi State in 1955. I recall from a story I did with him several years ago a clipping where Hall of Fame sportswriter Jimmie McDowell described the 5'11" 210-pound left guard as "built like a stump" with "incredible quickness."
It was a great night in which I had the opportunity to visit with several sports icons such as W.C. Gorden, Marino "The Godfather" Casem, Brett Favre and meet new Southern Miss athletic director Bill McGillis and Mississippi State's Scott Stricklin.
But the clear highlight was watching Langston and his family enjoy the Hall of Fame experience. Langston, who was always more content behind the scenes, told me in a pre-ceremony reception this was a privilege he could never have imagined. The privilege has been mine to be able to call Langston Rogers a friend.
Email Joel McNeece at joelmcneece@gmail.com & follow him on Twitter @joelmcneece