Voters in Bruce, Calhoun City, Derma and Pittsboro will cast their votes today to decide future leaders for their respective towns.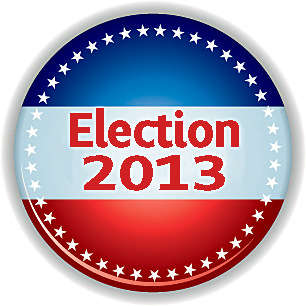 Calhoun City voters will elect their next mayor. Incumbent Mayor J.R. Denton is challenged by Larry Patterson.
Bruce voters in two wards will choose their next alderman. Incumbent alderman Steve Nelson will face challenger Shorty Camargo in ward four.
Alderman Lyn Parsons is challenged by primary winner Ellen Shaw in ward five.
Derma will elect its new board with eight people running for the five seats. Candidates include Andrea Corbitt, A.G. Gibson, Aretha Herrod, Brandon Lofton, David Martin, David Mitchell, Jamie Rutherford and Kendra Mays Wright.
Pittsboro will also be selecting their next five aldermen from a pool of eight candidates. Those running include Fred Bullard, Jimmy Franklin, Cindy Hubbard, Barbara Kellum, Troy Moore, Les Morgan, Drew Thacker and Keith Thacker.
The polls will be open until 7 p.m. next Tuesday. Voting is taking place at each City Hall.
The Journal will post results from each race tonight on its Twitter account (@CalhCoJournal) and on this website.