Northwest Mississippi Community College standout sophomore shortstop and All-American hopeful Jay King gave his commitment to assistant coach Cliff Godwin and Ole Miss over the phone on Tuesday, choosing the Rebels over interest from both Southern Mississippi and Mississippi State.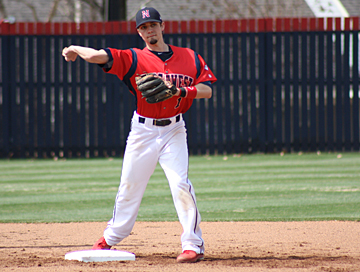 King will make it official late next week when he signs his National Letter of Intent.
"It seems like here in the last few weeks, the three big schools in Mississippi have all shown interest at once," King said. "When I went on my visit to Ole Miss, it was everything I had imaged and more. I just knew it was going to be a great fit for me. I'm very sure about this decision and this is a special time in my life right now."
The former Bruce Trojan and 2012 2A State Champion is hitting .412 this season with eight doubles, a triple, six home runs, 31 runs scored and 42 RBIs (3rd in NJCAA Division II). He also has a team-best eight sacrifices and 20 free passes in 32 starts.
A 2013 MACJC Second Team All-State selection, King hit .296 with two doubles, four home runs and 20 RBIs as a freshman. He had 13 multi-hit and five multi-RBI games.
King is a three-time MACJC Player of the Week nod and is the sixth Ranger from the 2014 Class to commit or sign with a four-year program. Others include: Matt Ferguson (Memphis), Domenick Carlini (Southeastern La.), Cody Waddell and Tanner Cable (Delta State) and Tanner Densford (Christian Brothers).
Ole Miss is currently 27-8 overall and ranked #14 in the latest NCBWA Poll.