It was cold Friday night at the ball game. A pesky, misting rain was falling when we left Bruce which lasted into the 2nd quarter  of the game, then started back in the 4th quarter. You expect late October ball games to be cold, but that biting wind Friday night was awful.
It takes a whole lot more gear for me to cover a ball game in cold weather– starting with my 10 plus year old black Land's End coat. It's the warmest coat I have, but not cute at all. It's black with a cozy gray lining and lots of big pockets– essential for phone, car keys, extra batteries, etc. I had on jeans with cuddle duds underneath, a camisole under an Under Armour shirt, a sweat shirt and 10 plus year old water proof boots.
The boots are seriously water proof, but not lined and warm. Which means I need thick wool socks. Lastly, North Face gloves are a must. They need  to be thin with "tech" fingertips to work the camera and the phone. Most of the time, I can only wear a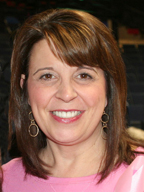 glove on my left hand, it's just too hard to keep all that going with a glove in the way.
My feet were the coldest Friday night, so when we got home, Joel and I had hot chocolate with marshmallows.
***
The weather is cooler, so we are looking for your favorite soup and cobbler recipes to be featured in future Look Who's Cookin' compilation columns. The soup recipes we featured last year were so popular, that we want to do that one again. And so many of our featured cooks have mentioned so many different kinds of cobbler that we want to gather a collection for a story in the future.
Drop them by the Journal, mail to PO Box 278, email to us: calhouncountyjournal@gmail.com or fax to 662-983-7667. It doesn't have to be an unusual recipe, just one that you like.
***
Daylight savings time ends this week. Turn your clocks back until spring.
***
This is a big weekend in Calhoun County– Bruce and Calhoun City businesses will have their annual Christmas Open House and it's opening weekend of the Sweet Potato Festival with arts and crafts Saturday in Vardaman.
***
Nancy Gosa of Calhoun City was Pick 'Em and Win winner this week. She won by tiebreaker over Billy Hood of Eupora. They each missed one.
Missing two were Laura Leachman of Banner; Wiley Maddox of Bruce; Erika Logan of Pittsboro; Kevin Logan of Pittsboro; Jimmie Tartt of Calhoun City; Amy Bailey of Vardaman; B.J. Crutchfield of Calhoun City; and Tanya Hearvey of Calhoun City.
Those with three misses were Linda Luker of Randolph; Alisa Swanson of Bruce; Terri Hensley of Bruce; Jarrett Bennett of Bruce; Shae Logan of Bruce; Emily Logan of Pittsboro; Joe Carnaggio of Calhoun City; Jello Chrestman of Bruce; Matthew Stone of Saltillo; Shannon Stone of Calhoun City; Earl McGregor of Vardaman; Louella Crutchfield of Calhoun City; Leah Malone of Pittsboro; Brenda Lessman of Calhoun City; Joshua Warren of Calhoun City; and Mack Morphis of Calhoun City.
***
Sister Deanna and her two youngest children came here over the weekend for us to celebrate Eli's birthday. He turned 12 last week. We celebrated at my mother's house with Halloween theme treats and a green Frankenstein sheet cake that Deanna brought from Tuscaloosa. Her oldest, Zachary, is a freshman at Alabama and was at the 'Bama/MSU?game.
***
Bruce native Johnny Brown dropped us a note after reading Joel's column last week on the Bruce-Calhoun City rivalry. He said he played in the 1966 game and that Calhoun City was their biggest rivalry.
He said the team lost to Houston 6-0 at their homecoming game and tied at Pontotoc 0-0. Bruce did not win a game that year but played tough competition– West Point, Oxford, New Albany, Amory, Starkville, Aberdeen, Houston, Coahoma Co., Pontotoc and Calhoun City.
You may email Lisa McNeece at lisamcneece@gmail.com