He was one of the best men I've ever known and certainly one of the greatest influences of my life.
When my mother called early last week to inform me my 93-year-old grandfather, my last living grandparent, G.L. McNeece Jr. had died, it didn't come as a surprise.
His health had been in rapid decline the past many months and my last few visits with him were at the Hospice facility in Ridgeland where he spent his final days.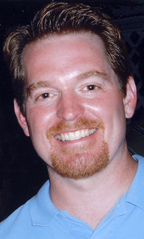 Even while visiting with him as he laid in a hospital bed barely communicable, I never thought of him in that manner. I've always seen him as the tall, strong, incredibly quiet man that was so dominant in my earliest memories of life.
A scan of my memory bank reveals an image of myself standing by the gearshift in an old white Ford pickup truck with red lettering as my "pappaw" drives across the pasture to feed a large herd of cows. The fact that I could stand in the floorboard and just barely see over the dashboard of the truck would indicate I couldn't be more than three or four years old, maybe younger.
He was a hero to me, particularly at such a young age. I thought it was magical how he could walk into a pasture in Raymond and hundreds of cows would suddenly start mooing and trotting toward him.
A lifelong farmer, he ran the farm operation for Hinds Junior College for decades. I recall visiting the dairy barn with my cousins Jason and Kevin McNeece where Pappaw would mischievously grab an udder and start spraying us with milk. We would laugh. Mammaw would get angry.
He went to work before sunrise every day. When he came home he sat quietly in his easy chair, drank black coffee and read the Bible while the weather radio played in the background.
He was buried beside my grandmother in the tiny town of Polkville at a private cemetery filled with McNeeces I?never met. Most died long before I was even born.
My great grandfather, G.L. McNeece Sr., a preacher by trade, walked along side a covered wagon from South Carolina to Mississippi, apparently settling in the Polkville area, on the Rankin and Smith county line.
It's odd that it's not until later in life when you begin losing members of your family that you become more interested in where you come from, who your ancestors were and how they got here.
"Pappaw" McNeece wasn't much of a talker (the same is routinely said of myself) and wouldn't likely have been very forthcoming of information had any of us began inquiring earlier in life.
He never spoke of his time on a Navy destroyer during World War II. I never heard him mention anything of his childhood, the hard times I know he endured in his youth, or complain about anything.
Faith, family and hard work are what he dedicated his life to. Nothing else mattered.
Email Joel McNeece at joelmcneece@gmail.com & follow him on Twitter @joelmcneece