The extreme winter weather conditions in January resulted in record energy usage that will ultimately impact end-use power consumers through higher — perhaps significantly higher — power bills in February and March.
Earlier this month, an arctic weather system — recognized as a polar vortex by the National Weather Service — passed through the region, causing record-setting cold temperatures that resulted in an average of 4.2 degrees across the Tennesse Valley on Tuesday, Jan. 7. On that day, energy usage on TVA's system set an all-time record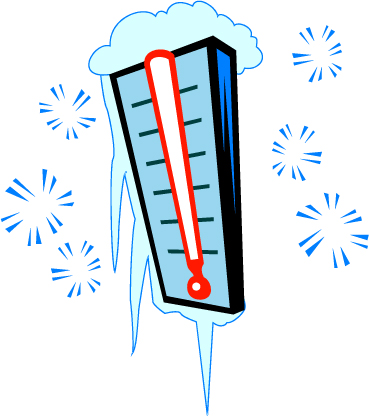 over a 24-hour period with 703 million kilowatt-hours used. TVA reports that despite the extreme weather conditions, thousands of local power company and TVA employees working together met this record demand with no major power outages or issues to the electric system.
With colder temperatures expected to continue in the weeks ahead, there are a number of steps power consumers can take to keep energy usage and costs down:
* Turn down your thermostat to 68 degrees or lower. For every degree you lower your heat in the 60-degree to 70-degree range, you'll save up to 5 percent on heating costs.
* Set the thermostat back to 55 degrees when leaving home for an extended time. Please note that heat pumps should only be set back 2 degrees to prevent unneeded use of backup strip heating, which carries higher costs.
PEPA Member Services Representative Johnny Wilder said, "I've run across seven different customers with heat pumps whose thermostats were on emergency heart mode.  That uses strip heat only.  It does not use the heat pump function.  It costs more money to run it that way."
* Check air filters. Dirty air filters increase your energy usage and can also damage your heating. Be sure to use filters approved for your specific system.
* Caulk around windows and replace old weather stripping around doors to keep the cold air out.
* Reduce cold-air drafts around windows — typically seen in older homes — by using heavy-duty, clear plastic sheets or tape clear plastic film inside your windows. Ensure the plastic is sealed tightly to reduce cold-air drafts.
* Close your fireplace damper when not in use.
* Schedule service for your heating system, and ask what maintenance is required to keep it running optimally. Keep up with maintenance milestones.
* Open curtains on your south-facing windows on sunny days to naturally heat your home with sunlight. Close the curtains at night to reduce any chill or drafts.