They arrive almost monthly and each time I open one I feel a wide array of emotions. Gerard Louis, of Chanteheup, France, emails me regularly and entertains me with his latest discoveries of the World War II experience and the many Americans who fought and died on his native soil.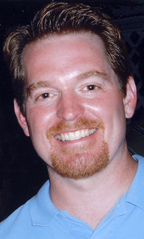 He first contacted me in March of 2006 when he was trying to track down family members of Clayton Judge Hellums of Sarepta.
Louis had discovered an American soldier's "dog tag" reading "Cpl Judge C Hellums" unearthed by a recent rain while he was hiking in the Forrest of Parroy. Clayton Judge Hellums served in the 773rd Tank Destroyer Battalion and was killed in action when his tank was hit by Germans on the spot where Louis found the tag.
"On about eight square meters one can see that the dirt is different," Louis told me. "It must have been burnt. The dirt is very black and nothing seems to grow."
Louis had found several other items in the area – buttons, razors, a piece of a zipper, a piece of a field telephone, pieces of tank headlights – that led him to believe that U.S. soldiers had fallen at this place.
After numerous back-and-forth communications with Louis, the Hellums family and a few government agencies working on the case, the tags were returned to the family in Calhoun.
In the years following, Louis has found numerous other artifacts, often emailing me pictures, and tries to do all he can to preserve what they mean and return them to those who may find them of great significance.
"Since childhood, I have had a passion for history and the events that happened in our region," Louis said. "I am not a collector, but when I walk about these sites, loaded with history, I walk with my eyes stuck to the ground. Everything that looks out of the ordinary talks to me."
Over the years Louis has hosted several memorials to the fallen in his area, and specifically each October he honors the memory of Clayton Judge Hellums.
"I think about Corporal Hellums every day," Louis told me in his email last week.
The emails are always in French which tests my memory from college, but with the aid of the language translator on my computer, I can usually make out all of his message.
Never lost in translation is Louis' sincerity and appreciation for the many soldiers who paid the ultimate sacrifice in the fight for freedom.
"What I would like is for these stories not to be forgotten," Louis said. "Their sacrifice inspires me."
Merci Gérard, en effet la liberté n'est pas libre.
Email Joel McNeece at joelmcneece@gmail.com & follow him on Twitter @joelmcneece