The Randolph community is only 20 miles from the United States Post Office in Bruce, but if you attempt to mail a newspaper there, due to complications within the USPS system, it sometimes takes three weeks for it to arrive.
To say our many subscribers in Pontotoc County, and far beyond, have been frustrated the past month by the snail-like delivery, if delivered at all, would be a gross understatement, and wouldn't approach the anguish of us in The Journal office who gather at 4 a.m. every Wednesday to personally label, bundle and deliver those newspapers to the post office. We pay the postal service for those newspapers to be delivered, but that's not happening right now.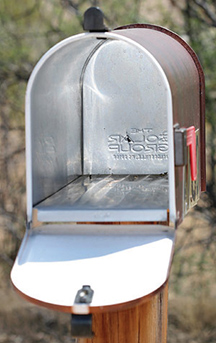 Let me be clear, none of this is the fault of the Bruce Post Office, nor of anyone in Randolph, Pontotoc County or nearby Houston who is experiencing the same. The issue is in Memphis at the obviously challenged processing and distribution center that handles so many of the near 1,000 Journals mailed every week to subscribers outside of Calhoun County.
These are natives of Calhoun who find this county still so important to them they want to keep up with local happenings, but it is taking a month for them to get their newspaper.
This problem is not a new one. We've written numerous times about these challenges, almost always boiling down to the large distribution centers in Memphis and Jackson where our tubs of newspapers get lost. Delivery does improve from time to time, but the problem never totally goes away. The slightest change to any position in the delivery sequence routinely causes the whole thing to crash down like a house of cards.
We have an arrangement with the USPS called "exceptional dispatch" which allows us to personally deliver all newspapers being mailed out of every county post office. Every Wednesday we drop papers at Pittsboro, Calhoun City, Derma, Vardaman, and now Houlka, despite the fact we're paying the postal service to do that for us. It makes a tremendous difference in delivery time, so we're more than happy to do it ourselves. But we can't deliver newspapers to every post office the CCJ needs to reach. We have subscribers in Alaska, California and Maryland just to name a few examples.
For it to take a week to receive "periodical" mail, as The Journal is classified, isn't ideal but tolerable – a month, not so much.
Two years ago we had USPS representatives from Washington, D.C. actually come to Bruce to analyze what happens to our newspapers. It improved our service for a while, but problems like the past four weeks always return eventually.
Our phone has rung off the hook from subscribers upset over not getting their paper. My wife Lisa has been on the phone all day, every day with post offices from Bruce to Timbuktu trying to get to the bottom of it.
We're not giving up, but there's no denying when you spend weeks trying to get answers from the USPS bureaucracy that exists in these processing centers, some defeated feelings are hard to squelch.
If you're fortunate enough to receive a printed edition of The Journal this week, thank your local postman. If you didn't receive your print copy as you were expecting, call your local post office and work your way up the chain in search of answers. I promise you we're doing the same.