I'm still dreaming of a white Christmas. I've haven't experienced one in my many years. Maybe a few flakes here or there or a light dusting, but nothing snowman worthy.
I've seen a few good snows in recent years just prior to Christmas day and shortly after, but nothing constituting a blizzard on Dec. 25.
Among the most memorable was two years ago when we had the prettiest snowfall I've seen in Calhoun County and fell just two weeks after Christmas.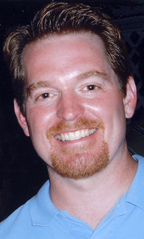 The late night pictures I made still get me excited when they roll through the screensaver on my computer at the office.
I pulled out the rubber boots and heavy coat and went for a late night walk to try and capture some nighttime snow pictures, something I hadn't attempted before.
I walked across my neighbors Mary and Don Ball's yard, and my feet sunk out of sight in the powdery, white snow. Giant flakes continued falling as I stepped on to North Newberger headed for the Bruce Square. The Christmas snowflake lights were still appropriately hanging from the utility poles, creating a scene reminiscent of "It's a Wonderful Life" with Jimmy Stewart.
I walked down the middle of the street, camera in hand, seemingly the only person in town. The snow in the street was even two to three inches deep. It was nothing but white as far as I could see.
I stepped onto the Square and the heavy falling snow, combined with the haze from the streetlights created a gorgeous scene. Hardly a footprint or tire track was visible anywhere. It was perfect.
So overwhelmed by the scenery I looped back home and convinced Lisa to get out of bed and join me for another walk. We headed back to the square taking it all in, with a few more sight-seers out this time.
Three years ago we had a  nice snowfall prior to Christmas. It wasn't as plentiful as the late night snow in January of 2011, but it was a beautiful sight.
We have sold dozens of copies of a picture I made on the snow-covered Bruce square one morning focused on the gazebo with the E.L. Bruce Company building in the background.
It remains one of my favorite pictures.
While temperatures have slightly returned to normal dropping into the 40s Monday and Tuesday of this week, a White Christmas is not in the forecast. I thought we might have to adopt the Ferguson's and Howell's idea from the "Redneck Christmas Parade" of a Hawaiian Christmas this past weekend with temperatures near 80.
It's more likely any snow we get will fall, as in years past, in mid to late January. It may only be a few flakes or maybe we'll get lucky with a few inches. I just hope we get something worthy of a late night walk.
Email Joel McNeece at joelmcneece@gmail.com & follow him on Twitter @joelmcneece