Join us Tuesday, Oct. 8 at Jesse Yancy Memorial Library for a Book Talk & Signing with Chancellor Emeritus of the University of Mississippi, Dr. Robert Khayat.
The event begins at 11:45 with a brief book signing. Dr. Khayat will speak at noon and answer questions. Book signing/meet and greet will resume at 1:10 and go through 2:30 p.m.
Light refreshments will be served. Books will be available for purchase. Dr. Khayat will be sharing from his new book "The Education of a Lifetime".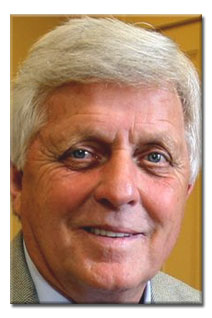 Robert Khayat served as the Chancellor of the University of Mississippi from 1995 until 2009. He is a former College Football All-Star, All-Pro Kicker for the Washington Redskins, law professor and President of the NCAA Foundation.
Under Dr. Khayat's leadership, Ole Miss experienced a renaissance. Enrollment increased by 43.6%.
Operating budgets grew from $500 million to over $1.5 billion. Financial aid for students grew from $16.5 million to $138.5 million.
Research and development grants topped $100 million each of the last eight years of Dr. Khayat's tenure.
Ole Miss also received the Grand Award for the country's best-maintained campus from a national landscaping society.
Innovative and meaningful programs such as the Sally McDonnell Barksdale Honors College, the Croft Institute for International Studies, the Trent Lott Leadership Institute, the William Winter Institute for Racial Reconciliation, the Jackson Heart Study and others pumped new life into the University.
Dr. Khayat's administration orchestrated and hosted the first Presidential Debate between Senators Obama and McCain.
Dr. Khayat and wife Margaret live in Oxford. They have two children, Margaret and Robert, and three grandchildren.
This event is sponsored by Friends of the Bruce Library and is free to the public.