Bruce Trojan defensive end DeShawn Tillman will play in the 2012 Bernard Blackwell All Star Football Game in Gulfport this Saturday.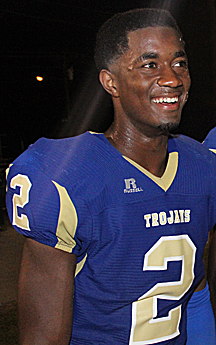 The game will be played at Gulfport High School and be televised on WTVA at 12:30 p.m.
Tillman recorded 121 tackles this season in helping the Trojans to the Class 2A North Half Title Game. He had two sacks, two forced fumbles, two fumble recoveries and a blocked field goal. He's also credited with three "pancake blocks" at tight end.
He is the son of Romona and Thomas Tillman.