October is PCD Awareness Month and to bring awareness to this disease, one lucky person will have the opportunity to win a recliner.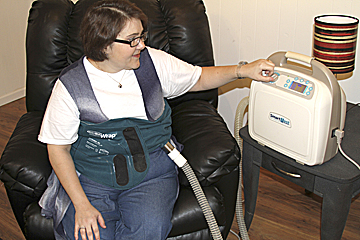 Tickets are $5 for one, $10 for 3 and $20 for 7. The tickets can be purchased at Derma Baptist Church, Monday - Thursday 8-5 p.m. or by calling 414-9977 or 414-9955. All the money collected from the sale of these tickets will go to the PCD Foundation.
The Winner of the recliner will be drawn on Oct. 31 and will get to choose one recliner from the following list of Kidz World chairs: Mossy Oak, Alabama, Arkansas, Auburn, Florida, Georgia, LSU, or Tennessee.
Kathy McRight of Calhoun City is among those that suffers from primary ciliary dyskinesia (PCD).
McRight's husband Stephen is the minister of music at Derma Baptist Church. They both said dealing with PCD has been a constant learning experience.
"We had never heard of PCD," Kathy McRight said. "It's such a rare thing, but so many people have it and don't know they have it."
Click here to read the full story on Kathy McRight's battle with PCD.