Calhoun County Schools will hold graduation exercises this weekend beginning with Vardaman and Calhoun City Friday night, May 23, and Bruce Saturday, May 24.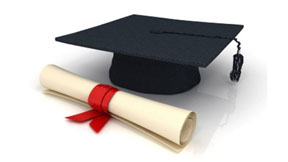 Vardaman's graduation ceremony will take place at 6 p.m. Friday night in the school gymnasium. Twenty-nine VHS seniors will be presented diplomas led by Valedictorian Nicole Baecher and Salutatorian Lori McClain.
Calhoun City High School graduation will take place at 8 p.m. Friday night at the football field.
Calhoun City has 49 graduates led by Valedictorian Chelsea Vance and Salutatorian Kajah Coleman.
Bruce High School's graduation will take place Saturday, May 24 at 6 p.m. at Trojan Field.
The 2014 graduating class has 54 seniors led by Valedictorian Mary Beth Collums and Salutatorian Khadijah Thompson.
See all the graduates from Bruce, Calhoun City, Vardaman and Calhoun Academy and honor recipients inside this edition.