The U.S. Senate Republican Primary between incumbent  Thad Cochran and challenger Chris McDaniel appears headed for a runoff.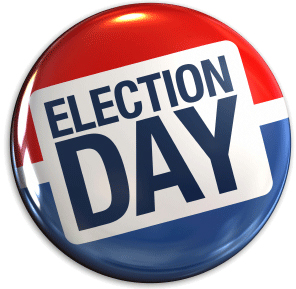 McDaniel is holding a very slim lead with approximately 98% of Mississippi precincts reporting. Latest counts showed McDaniel with 49.4% of the vote, Cochran 49% and Thomas Carey 1.6%. If neither candidate reaches 50% a runoff will be required on June 24.
The race was equally close in Calhoun with Cochran earning a 739-621 victory for 53%. Thomas Carey was a distant third.
Travis Childers easily carried the Democratic primary for the same position with nearly 75% of the vote statewide. Bill Marcy and William Compton were a distant second and third. Childers carried Calhoun by an even larger margin with 89% of the vote. Childers will advance to face the McDaniel-Cochran winner in November.
In the first Congressional District, Ron Dickey of Horn Lake is the projected winner. He also carried Calhoun County. Dickey will advance to the November General Election against U.S. Rep. Alan Nunnelee.
Eighteen percent of the registered voters in Calhoun County participated in Tuesday's primaries.
The McDaniel-Cochran race has attracted national attention as the Tea-Party backed McDaniel looks to oust the second longest serving U.S. senator.
"For too long, we've been silent. For too long, we sat still. For too long, we let them have their way with us," McDaniel told supporters late Tuesday in a slap at the Washington establishment.
"It's looking like a runoff," conceded Rep. Gregg Harper, addressing a crowd of Cochran supporters.
Mississippi officials said the current vote tally does not include provisional ballots, at least some of them cast as a result of the state's new voter ID law. Those voters have five days to furnish proof of residence. An official canvass could take longer, until June 13.
The contest was a race between a pillar of the GOP establishment who has helped funnel millions of dollars to his state and a younger state lawmaker who drew backing from tea party groups and former Republican vice presidential candidate Sarah Palin. The incumbent stressed his seniority and proven ability to help Mississippi, while his challenger called for term limits and a balanced budget amendment to the Constitution.
The campaign took a turn toward the sensational when four men, all McDaniel supporters, were arrested and charged with surreptitiously taking photographs of Cochran's 72-year-old wife, who suffers from dementia and has long lived in a nursing home.
The race was arguably the year's last good chance for the tea party wing of the GOP to topple an establishment favorite in a Senate primary, following losses in Texas, North Carolina, Georgia and Kentucky.