Long-time Calhoun Academy basketball coach and headmaster Billy D. Cook will be inducted into the Mississippi Private School Coaches' Association Hall of Fame next month.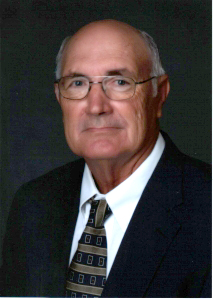 The Eighth Annual Hall of Fame induction ceremony is scheduled for Aug. 15 in Jackson at the Hilton.
Cook retired in 2003 after a 39-year career in education, 31 of which were spent in the MPSA.
A native of Eupora, Cook spent his early years in the coaching profession in  Alabama and Georgia be-fore returning to Mississippi in 1968 to coach at Calhoun City High School.
He moved to Calhoun Academy in 1972 where he remained for the last 31 years of his career.
While coaching at Calhoun Academy Cook earned numerous awards including MPSA's Coach of the Year and the Joe F. Shephard Memorial Award for outstanding leadership, loyalty, dedication and service to MPSA students and schools.
Cook and his wife Wendy retired to Choctaw County. They have two children, Rod and Tracy, and four grandchildren – Ty, Annie Katelyn, Bayley and Warner.
Others to be inducted into the 2009 Hall of Fame class are Glenn Cain, the late Gene Barbour, David Derrick, Tom Rice and Doyle Wolverton.