Calhoun City honored former South Calhoun Hornets, 2014 senior basketball players and then swept Houston to conclude the regular season Friday night.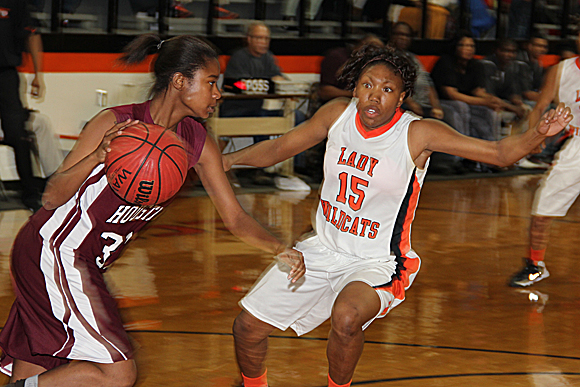 Calhoun City Lady Wildcats, 21-2, closed the regular season with a 69-56 win over Houston, their 16th consecutive victory. Destiny Bush led all scorers with 24 points.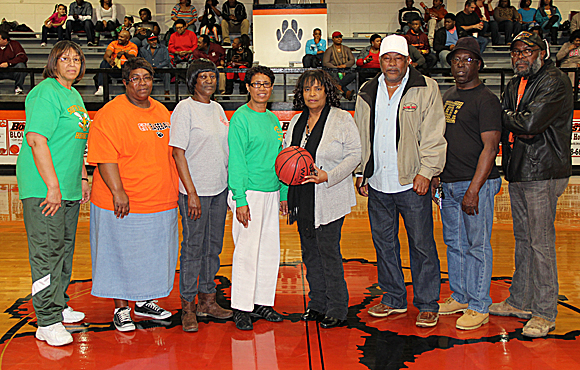 CCHS honored basketball players from South Calhoun at halftime of the girls' game. Pictured, from left, are Maxine Brown, Linda Hervey, Shirley Thomas, Ada Armstrong, Helen Heard, Ed Pittman, John Phillips, and Bozzie Edwards.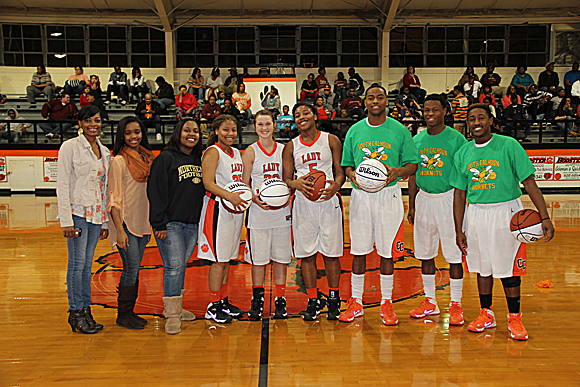 Wildcat seniors were honored prior to the start of the boys' game, who wore South Calhoun t-shirts during warmups.
The Wildcats closed their regular season with a 82-69 win over the visiting Hilltoppers to finish the year 17-10. Both 'City teams will open region tournament play in Bruce next Thursday.