Calhoun City Chamber of Commerce will host its fourth annual "Spring Fling" this Thursday from 5-7 p.m. at the Methodist Corner on the Calhoun City Square.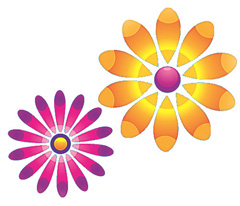 The event, which is open to the public, will feature booths by area businesses demonstrating to visitors their many products and services.
"We have a little bit of everything," said Chamber President Laura Edwards. "It's a great opportunity for people to come see what our area has to offer and get to know our local business owners."
The participating businesses include local dentists, flower shops, restaurants, clothing stores, realtors, attorneys, decorators, private clubs, churches, and displays by Calhoun's 4-Hers and the Career and Technical Center.
There is no admission cost. Food samples will be available and prizes given away.
Edwards said the chamber will also host a booth providing people with opportunity to get more involved in their efforts to better the community.
For more information contact the Chamber office at 628-6990.