The annual Christmas Tour of Homes, hosted this year by the New Century Club of Calhoun City, will be Sunday, Dec. 9 from 1:30-3:30 p.m.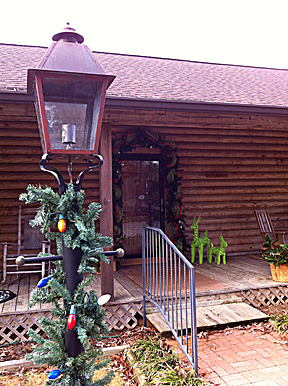 The tour will begin at City Hall in Calhoun City where tickets can be purchased for $8 and maps to the three homes will be available.
This year's homes include the Tindall's, Burhmaster's and the Steele cabin (pictured).
For more information contact the Calhoun City Chamber of Commerce at 628-6990 or City Hall at 628-8345.