Dates are set for Christmas parades this December in Bruce, Calhoun City, Varda-man and Big Creek.
The Bruce Christmas Parade will be held Saturday, Dec. 1 at 4:30 p.m.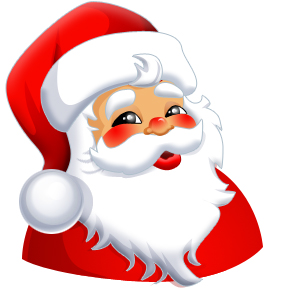 This year's theme is "A Golden Christmas" in reference to this being the 50th year the Bruce Lions Club has sponsored the parade.
Parade day will feature the traditional events on the Bruce Square – Rotary Club Christmas Auction at 1 p.m. and Santa in the gazebo from 2-3:30 p.m.
A.D. Spratlin will serve as grand marshal of this year's parade. For more information call Jerry Janci at 412-2029.
The Calhoun City Christmas Parade will be Monday, Dec. 3 at 6 p.m.
The Chamber of Commerce will host "Christmas in the City" beginning at 5 p.m. at the Methodist Corner. Vendors will be set up on the sidewalks and a spaghetti supper will be served.
After the parade, a Christmas auction will take place. The raffle drawing for five prizes – three guns, a gun safe and a Yeti cooler – will also be held. Raffle tickets can be purchased from any chamber member.
Rupert Lunceford will serve as grand marshal of this year's parade.
For more info on the Calhoun City events call the chamber office at 628-6990.
The Vardaman Christmas parade will be held Monday, Dec. 10 at 7 p.m. on Main Street.
Grand marshals will be Jim and Maxine Blue. This year's theme is "Christmas on Main II."
Santa and Sparky the Fire Dog will be around for pictures with the children. The fire department will be selling chili and chicken and sausage gumbo.
For more information call 414-0602.
The 13th Annual Redneck Christmas Parade in Big Creek will be Saturday, Dec. 15 at 6 p.m.
A $100 prize will be awarded to the top "redneck" at the parade.
A reception with Christmas music by Redeemed Gospel Band, formerly Shiloh Gospel Band, will be held at the community building after the parade. For more info, call 628-6882.